Greetings!
Welcome to the September e-newsletter for the TB Education & Training Resources Website (findtbresources.cdc.gov). The purpose of this monthly newsletter is to inform you about the featured Highlight of the Month, new additions to the database, and other updates to the Website .
Highlight of the Month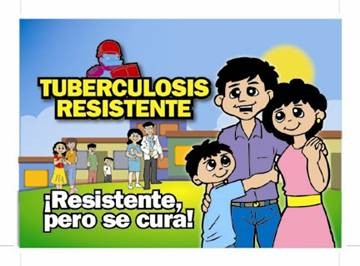 This month's highlight is a colorful flipbook available electronically in Spanish from the PARTNERS TB Control Project called Tuberculosis Resistente: Resistente, pero se cura! (Resistant tuberculosis: Resistant, but curable!). It has been used in Peru since 2003.
The flipbook is designed to improve patient-provider communication about multidrug-resistant TB (MDR TB). The flipbook uses a question-and-answer format that health care professionals can use to educate their patients about treatment and prevention of MDR TB.
An accompanying patient education booklet is also available electronically.
For more information on this flipbook, visit findtbresources.cdc.gov.