Greetings!

Welcome to the newsletter for the Find TB Resources Website.

The purpose of this monthly newsletter is to inform you about the featured Highlight of the Month, additional helpful resources in the database, and other updates to the website.
Highlight of the Month

This month's highlight is the Treatment of Multidrug-Resistant Tuberculosis (MDR-TB) online course from the World Medical Association. The course was developed with support from the Lilly MDR-TB Partnership and technical assistance from the New Jersey Medical School Global Tuberculosis Institute. This eight-module course is designed as a self-study introductory course on MDR-TB for physicians.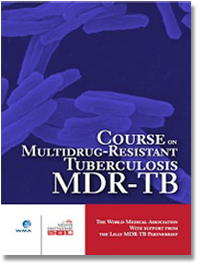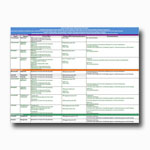 Rifamycins and Anti-Diabetic Agents: Drug-Drug Interactions, from the Heartland National TB Center.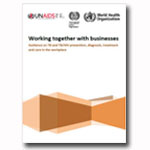 Working Together with Businesses: Guidance on TB and TB/HIV Prevention, Diagnosis, Treatment and Care in the Workplace, from the World Health Organization, UNAIDS, and the International Labour Organization.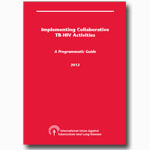 Implementing Collaborative TB-HIV Activities: A Programmatic Guide, from the International Union Against Tuberculosis and Lung Disease.