Print Version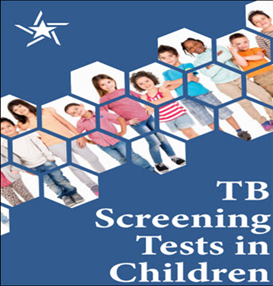 TB Screening Tests in Children
Author:
Heartland National Tuberculosis Center
Country of Origin:
United States
Abstract
The guide is a quick reference tool on available methods for testing children for TB. Health care workers can refer to the guide for information on available TB testing methods, interpreting TB screening tests, as well as next steps.
Publisher:
Heartland National Tuberculosis Center
Audience(s):
Health Professionals, Nurses, Physicians
Topic:
Children, Diagnosis, Diagnosis- Skin Test, TB Skin Testing
Disclaimer: The information on the Find TB Resources Website is made available as a public service. Neither the Centers for Disease Control and Prevention nor the National Prevention Information Network endorses the organizations, Website s, and materials presented. It is the responsibility of the user to evaluate this information prior to use based on individual, community, and organizational needs and standards.