Print Version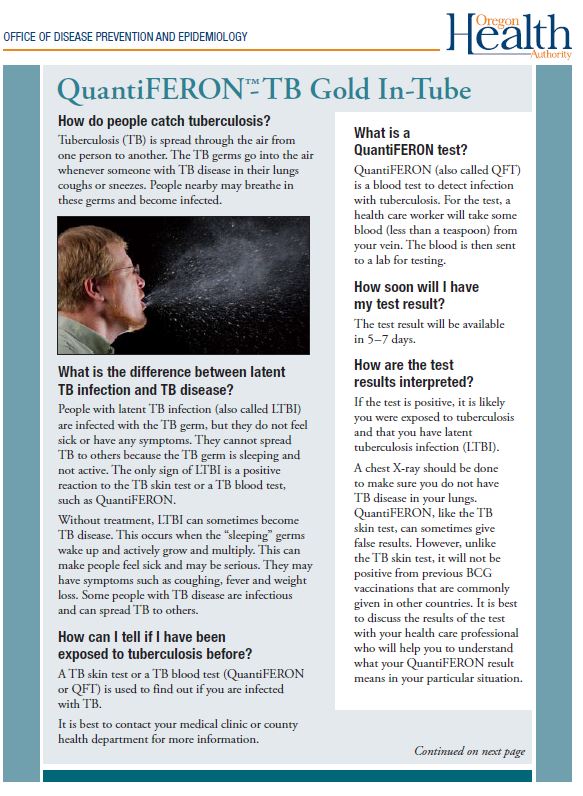 QuantiFERON Test Fact Sheet (Multi-Language)
Author:
Oregon Public Health Division
Country of Origin:
United States
Language:
English, Russian, Spanish, Vietnamese, Marshallese
Abstract
A fact sheet on the QuantiFERON (also called QFT test), including information on how test results are interpreted. There is also content on the difference between latent TB infection and TB disease.
Publisher:
Oregon Public Health Division
Audience(s):
General Public, Health Educators/Communicators, Outreach Workers
Topic:
Diagnosis- Screening, General TB Information
Notes:
These materials were adapted from the Minnesota Department of Health, TB Prevention and Control Program. Available in English, Chuukese, Marshallese, Russian, Spanish, Vietnamese

Disclaimer: The information on the Find TB Resources Website is made available as a public service. Neither the Centers for Disease Control and Prevention nor the National Prevention Information Network endorses the organizations, Website s, and materials presented. It is the responsibility of the user to evaluate this information prior to use based on individual, community, and organizational needs and standards.