Print Version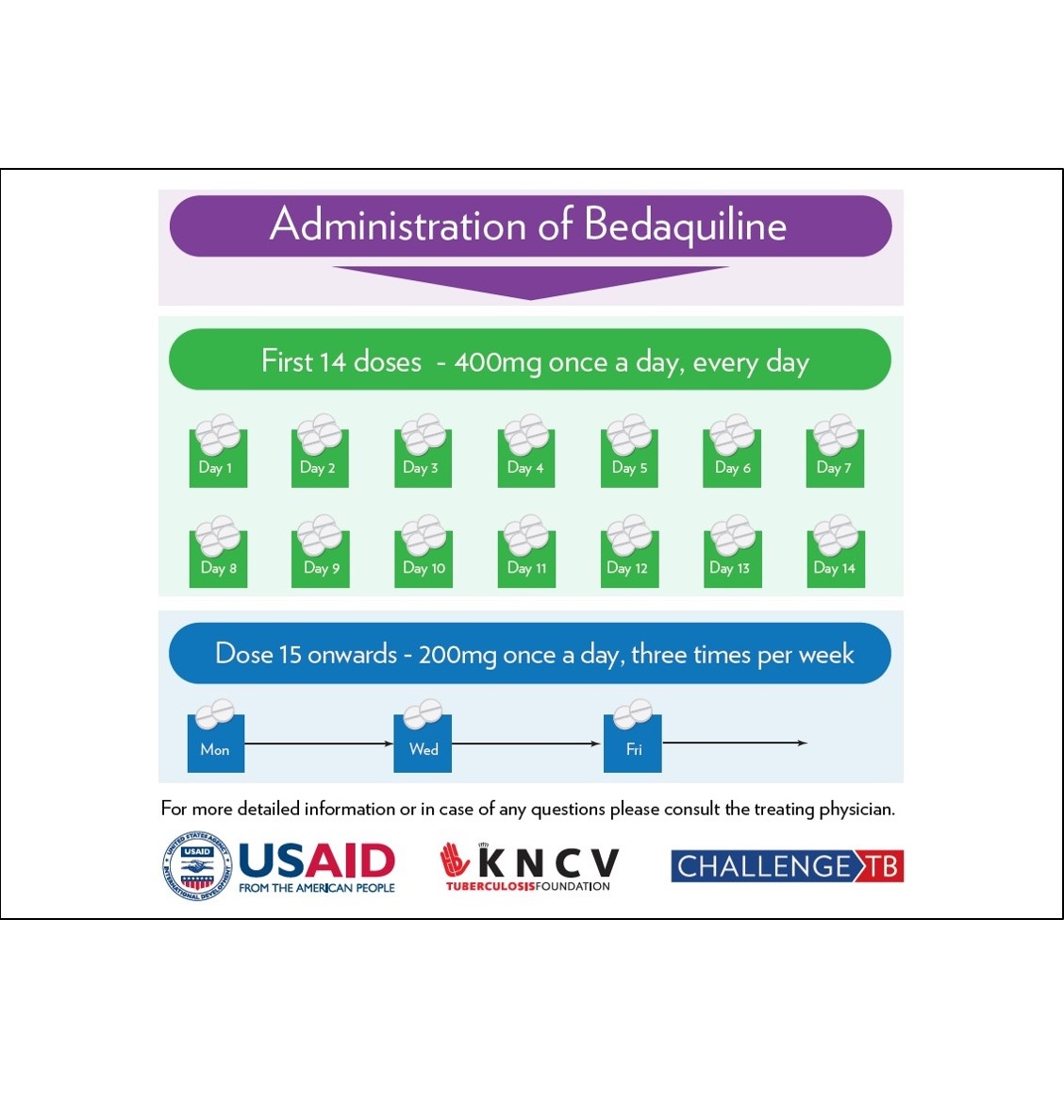 Bedaquiline Dosage Charts
Author:
Challenge TB Project
Country of Origin:
Netherlands
Language:
English, Russian, Ukrainian
Abstract
.This job aid can be used by healthcare workers to view dosage information for bedaquiline. The resource also provides visual information for patients.
Publisher:
Challenge TB Project
Audience(s):
Health Professionals
Topic:
TB Treatment, Treatment- Medication Information
Disclaimer: The information on the Find TB Resources Website is made available as a public service. Neither the Centers for Disease Control and Prevention nor the National Prevention Information Network endorses the organizations, Website s, and materials presented. It is the responsibility of the user to evaluate this information prior to use based on individual, community, and organizational needs and standards.