Print Version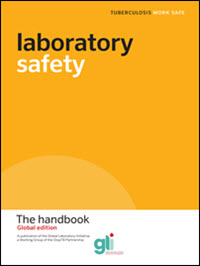 Laboratory Safety Handbook
Author:
Global Laboratory Initiative
Country of Origin:
Switzerland
Abstract
The handbook provides information on safety issues involved in the processing and management of samples potentially containing Mycobacterium tuberculosis. Topics covered in the handbook include safe working practices, laboratory infrastructure and layout, personal protective equipment, and more.
Publisher:
Global Laboratory Initiative
Audience(s):
Health Professionals, Lab Personnel
Topic:
Diagnosis- Laboratory Procedures, Workplace Settings
Disclaimer: The information on the Find TB Resources Website is made available as a public service. Neither the Centers for Disease Control and Prevention nor the National Prevention Information Network endorses the organizations, Website s, and materials presented. It is the responsibility of the user to evaluate this information prior to use based on individual, community, and organizational needs and standards.