Print Version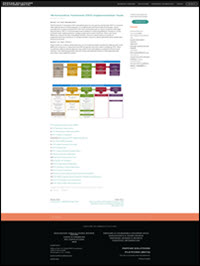 TB Preventive Treatment (TPT) Implementation Tools
Author:
PEPFAR Solutions Platform (BETA)
Country of Origin:
United States
Abstract
The website includes various resources that were developed to address the difficulties that HIV programs might encounter when implementing TB preventive treatment. Programs can adapt the tools as needed.
Audience(s):
Health Professionals, International Agencies
Topic:
HIV/AIDS Co-infection
Disclaimer: The information on the Find TB Resources Website is made available as a public service. Neither the Centers for Disease Control and Prevention nor the National Prevention Information Network endorses the organizations, Website s, and materials presented. It is the responsibility of the user to evaluate this information prior to use based on individual, community, and organizational needs and standards.