Print Version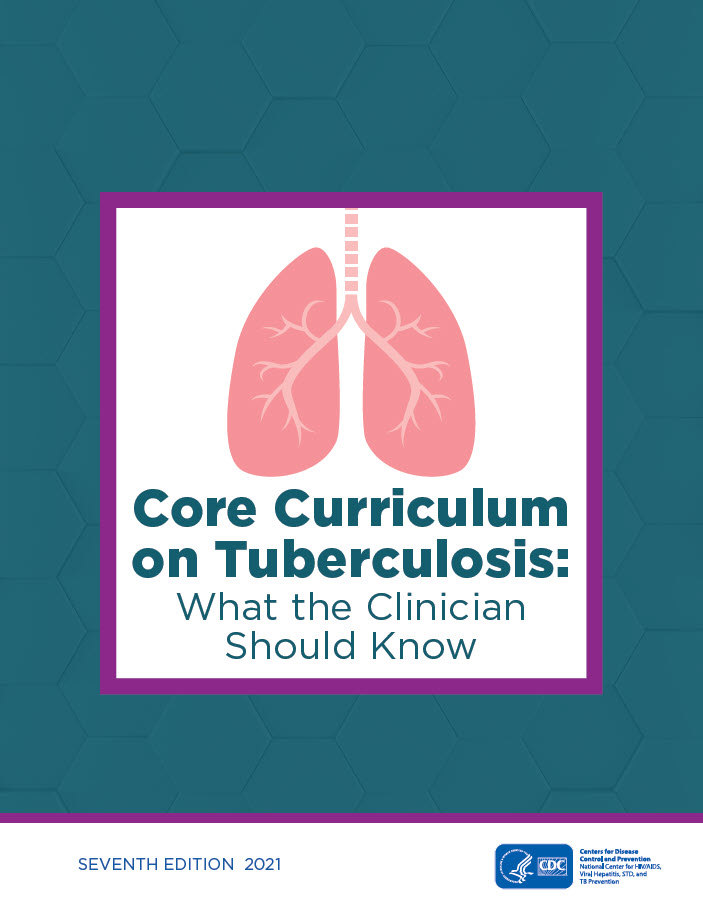 Core Curriculum on Tuberculosis: What the Clinician Should Know
Abstract
This document is intended for use as a reference manual for clinicians caring for persons with or at high risk for TB disease or infection. It is not meant to provide detailed answers to all public health or clinical questions about TB, and it is not meant as a substitute for any specific guidelines. It is anticipated that new guidelines will be published in the future that will supersede information in this document, and these new guidelines will be posted on the DTBE website: https://www.cdc.gov/tb.
Publisher:
Centers for Disease Control and Prevention,National Center for HIV Viral Hepatitis STD and TB Prevention
Audience(s):
Physicians
Topic:
Patient Care, TB Prevention
Disclaimer: The information on the Find TB Resources Website is made available as a public service. Neither the Centers for Disease Control and Prevention nor the National Prevention Information Network endorses the organizations, Website s, and materials presented. It is the responsibility of the user to evaluate this information prior to use based on individual, community, and organizational needs and standards.